For high quality appraisals you can trust in the D.C. Metropolitan Area, trust TruVal Appraisals, LLC
As licensed appraisers, we possess the training and qualifications to generate the level of dependable home value opinions that banks and major lending institutions require for home loans. With years of experience behind us, we're prepared to accept assignments pertaining to anything from starter homes to the most luxurious new construction.
For any of the following valuation services in or around D.C. Metropolian area, just call TruVal Appraisals LLC:

Mortgage professionals looking for an experienced D.C. Metropolitan Area Appraiser

Increasing your HELOC (Home Equity Line of Credit)

Employee relocation appraisals

Setting your home's listing price whether you're a consumer wanting to do a FSBO or an agent assisting a homeowner

A dependable expert witness for court cases involving the value of a home in the D.C. Metro Area

Appraisal review: Reviewing the work of other appraisers in or around the D.C. Metro Area

Challenging a property's assessed value if you live in an area where property prices have depreciated

Bankruptcy cases where the market value of a home is in question

Retrospective home valuations

Getting an accurate, yet affordable, floorplan sketch and appraiser-verified estimate of a home's living area

Asset division for situations like a divorce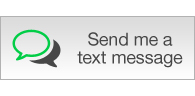 There was a problem returning the RSS feed.